Science
The department carries out research on the following topics:
"The influence of anthropogenic load on the ecological balance in the ecosystems of the Kostanay region": the current state of chernozems in the agrocenoses of the region, the agroecological state of the zonal soils of the region.
"Study of ecological problems of geosystems of Kostanay region": ecological state of anthroposocial systems, study of ecological state of the urban environment, algal flora of technogenic reservoirs, biodiversity of natural and man-made ecosystems, problems of demographic state.
"Study of the biodiversity of the animal world of Kazakhstan and the Kostanay region, its current state, rational use and protection"
"Study of the theoretical and practical foundations of the restoration of phytocenoses of technogenic landscapes of the Kostanay region"
"Social geography of Kostanay region - applied research".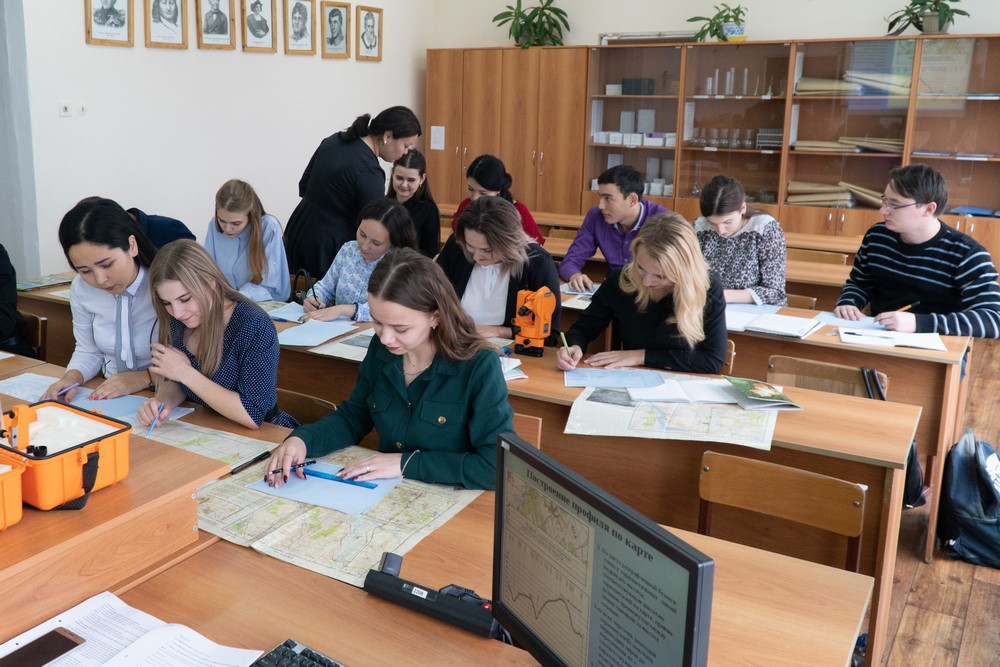 The teachers of the department carried out applied research on environmental assessment of the state of natural and man-made objects, assessment of the degree of sustainable development of the region, assessment of the impact of economic activities of the enterprise, waste management. The faculty of the department carried out scientific surveys and analysis: geobotanical survey and assessment of self-healing of tailing dumps, substantiation of the use of biohumus in agriculture, analysis of soil resources to determine the possibilities of using pasture animal husbandry, demographic survey of regions and settlements.
The grant project of the Ministry of Education and Science of the Republic of Kazakhstan "Study of a consortium of hydrocarbon-oxidizing microorganisms of the Northern region of Kazakhstan with the determination of genetic characteristics and the creation of a biodestructor drug based on them", 2015-2017 was completed.
Research results are regularly published in collections of international and regional conferences, in scientific journals in Kazakhstan, Russia, neighboring countries, in journals of the Scopus base, ССSЕS.
Students of the specialties of the department, under the guidance of experienced teachers, actively participate in scientific competitions, conferences, scientific events of international, republican, regional, university levels and take prizes. Through scientific events, olympiads, environmental actions, regional projects, start-up competitions, internships at the КАСВ, interaction with environmental youth organizations, volunteer projects, round tables, students strengthen the skills of scientific research, entrepreneurship, creativity, and professional independence.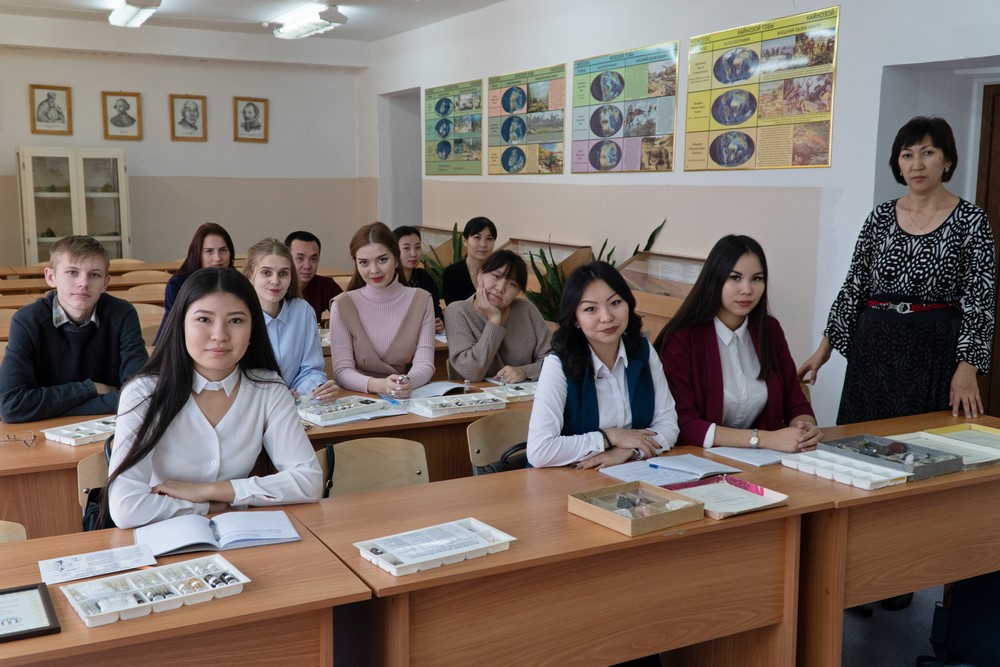 The research work of students is organized in problem groups for the study of the geography of the Kostanay region, algology and biotechnology, a scientific circle on ecology. The local history club "Саяхат" continues to work on studying the issues of social and physical geography of the Kostanay region. Participants organize photo exhibitions, such thematic events as the anniversary of K. Satpayev, Sh. Ualikhanov. and etc.